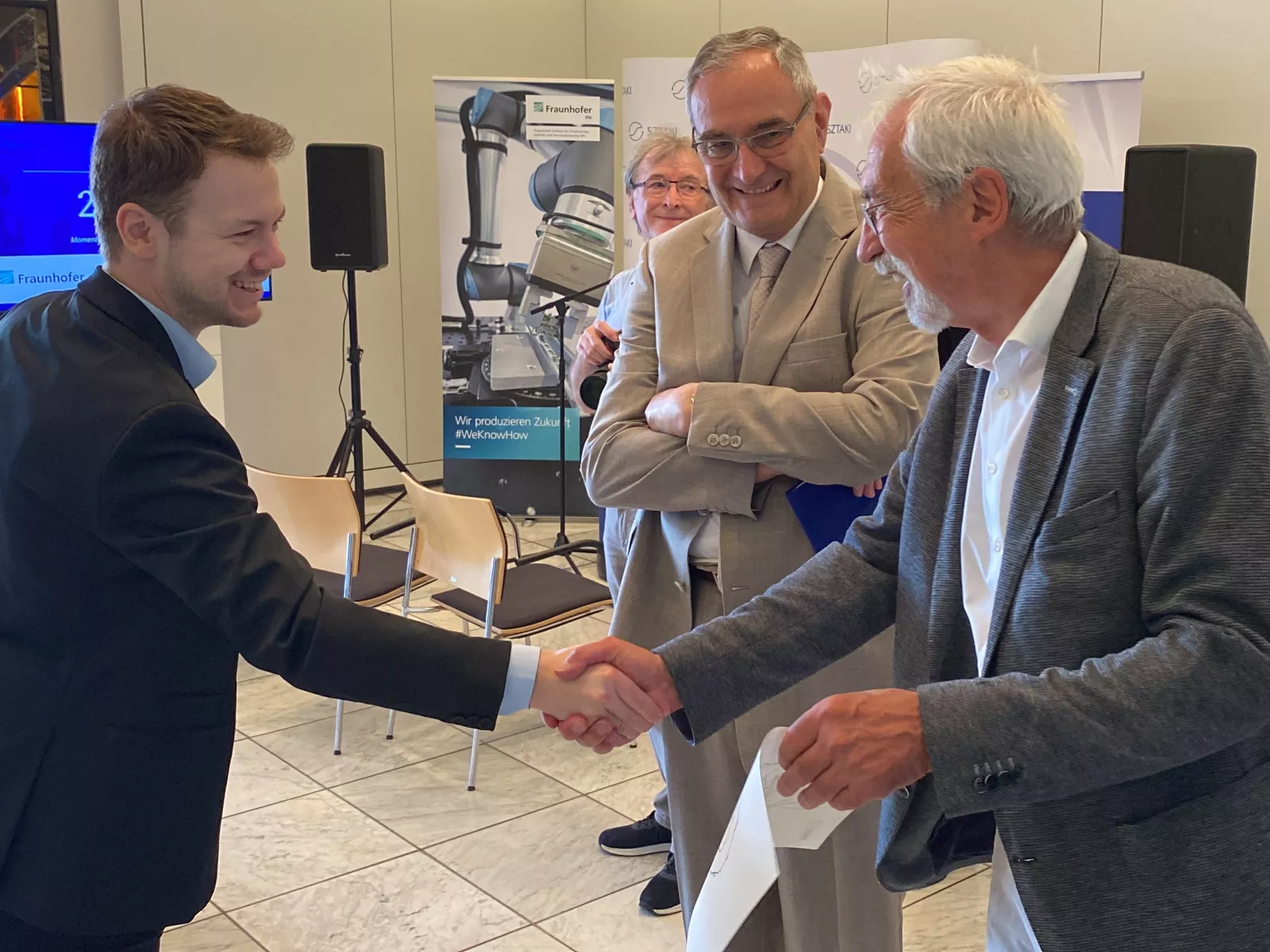 On June 29, 2022, the joint exhibition of the Fraunhofer Society and SZTAKI was opened at the Stuttgart Science Festival, with speeches by András Izsák, Consul General of Stuttgart, Thomas Bauernhansl, Director of Fraunhofer IPA, and László Monostori, Director of SZTAKI. The opening ceremony was also attended by Engelbert Westkämper, former Director of Fraunhofer IPA.
A short film about the collaboration between the two institutes, which started in 2002, was shown at the opening ceremony, and participants were also presented scientific demonstrations by Fraunhofer IPA and SZTAKI. SZTAKI will be present with a drawing robot called Piktor-o-bot, a machine vision-focused demonstration called Sim2real, and 3D printed small robots that can be controlled by mobile phones, which will be on display until Friday afternoon 1 July on the first floor of Stuttgart's city hall.
On the first day, in addition to the demos mentioned above, three workshops on robotics, machine vision and artificial intelligence were also held – these will be repeated on the 30th by SZTAKI researchers. The demonstrations were also attended by Bundestag member Anna Christmann. In the late afternoon, Marco Huber, Head of Center for Cyber-Coginitive Intelligence of Fraunhofer IPA and József Váncza, Head of the Research Laboratory on Engineering & Management Intelligence of SZTAKI, gave keynote presentations.
The photo galery of the first day can be seen on the institute's Facebook page by clicking here.
Photo: former Fraunhofer IPA director Engelbert Westkämper (right) receives a portrait of the SZTAKI drawing robot from researcher Tamás Cserteg (left). László Monostori, director of SZTAKI, in the middle.